Warm acre will be at the Exeter Wargames show: Legionary 2013, on Saturday, May the Forth (Star Wars Day!)
We'll be demoing our current Kickstarter Spy or Die Trying throughout the day so please come and try the game out for yourself!

Spy or Die Trying is an asymmetrical board game that pits agents of the Peace Enforcing Nations (PEN) against the might of the Secret World Order (SWORD)
If you join the SWORD, you'll command a fortified base, complete with fanatical guards, mad scientists and trap-setting technicians to eliminate uninvited guests. Your objective is to develop a doomsday weapon and defend your secrets. Because in just 60 minutes the world could be yours!
As an agent of the PEN, you can play alone or with 2 other players. You must infiltrate the base, collect intelligence about the doomsday weapon and escape. You'll be outnumbered and hunted, and you have only 60 minutes before the base goes into lockdown, sealing your fate and the fate of world! All you have is your wits, your unique talents and (of course) some cool spy gadgets to help you accomplish your mission.
The game features fast-paced combat and a unique stealth system that gives agents the option of using silence or violence to take on the base.
Time itself is a resource, agents can 'spend time' to accomplish a variety of actions (from breaching doors to sabotaging the base's generator) but they must spend it with care – every minute takes the world closer to doomsday and victory for the SWORD.
It's time to spy… or die trying!
You can also make a pledge for our Kickstarter on the day.
We will have stock of our games of Hour of Glory and No-Go Zone as normal including our ever popular Modern range: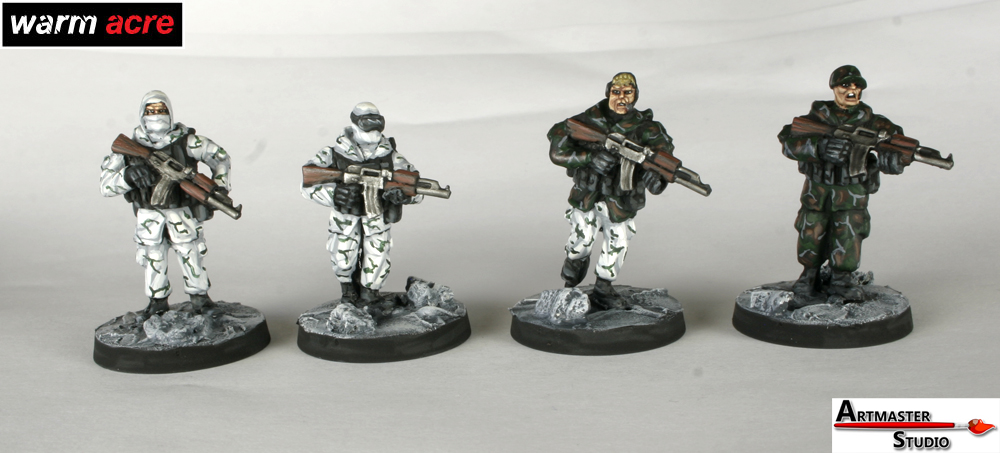 So if you live or are visiting the South West on England this weekend – then drop into the Legionary Show in Exeter and say hi!
Thanks, Gavin